The Living City Washington DC
ARCHIVE PAGE 16
---
---
Spring in DC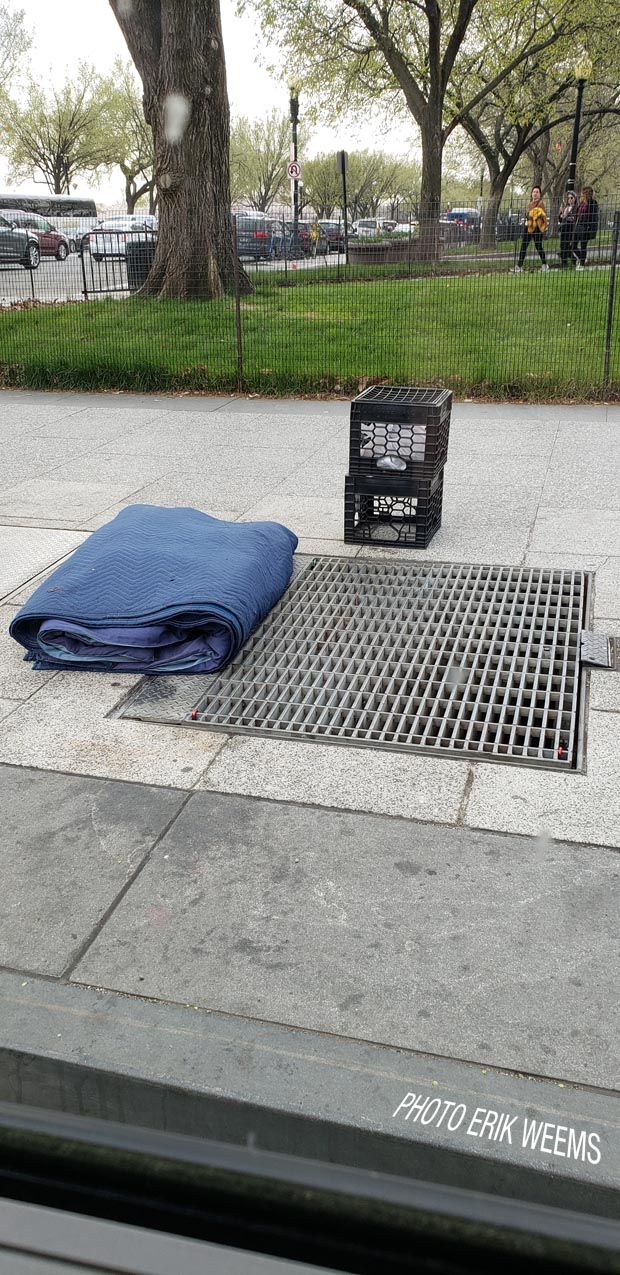 ---
Cannon House Office Building
Cannon House Office Building
27 Independence Ave., SE. Washington DC 20003
The Cannon Office Building is named after the Speaker of the House, Speaker Joseph Gurney Cannon (1836-1926). The building was originally simply titled "House Office Building." It was built between 1905 and 1908, with additions made in 1913 and a renovation in 1932.
Speaker Joseph Cannon was one of the members of Congress who fought against the Lincoln Memorial being placed so near the Potomac River (in an area that was then known only as West Potomac Park) because it was still quite swampy and malaria from mosquitos was a very real fear. It was during this time period that the remaining swamp areas (approximate to where the Roosevelt Bridge is today,) were being drained and filled in. At that time, these spaces were considered remote and still wild.
John Carrére was the lead designer on the Cannon Building, and heavily utilized Vermont Marble. It is classified as being the the Beaux-arts style and is the more lauded design compared to the neighboring Longworth and Rayburn buildings.
---
Escalator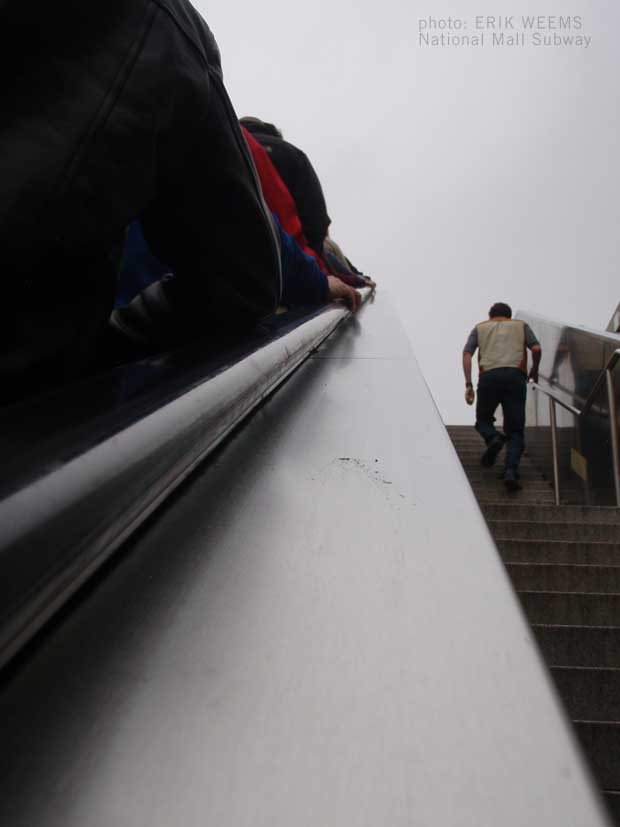 National Mall Metro
---
Inside the Renwick Gallery 2008
July 2008
---
Memorial Bridge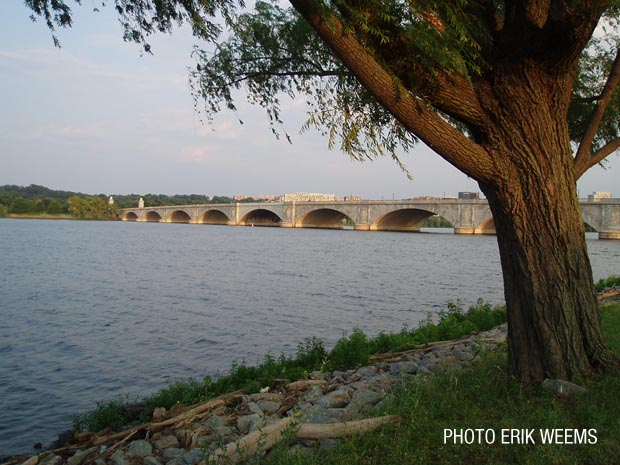 ---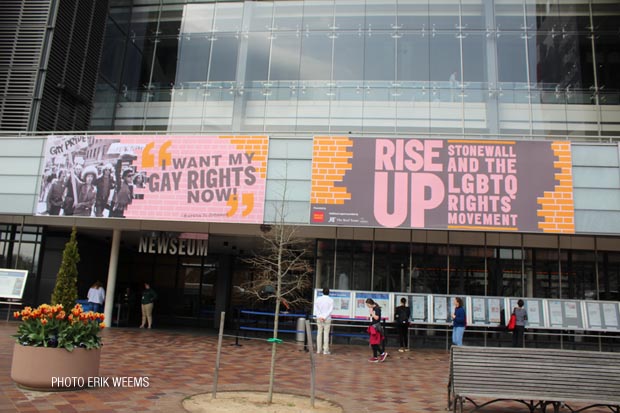 Newseum Washington DC April 2019. Below, Newseum 2008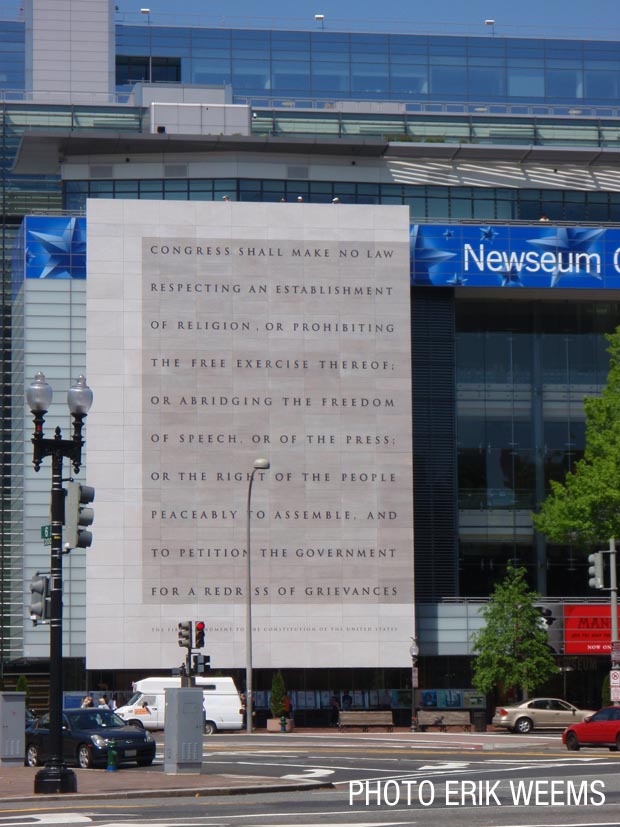 ---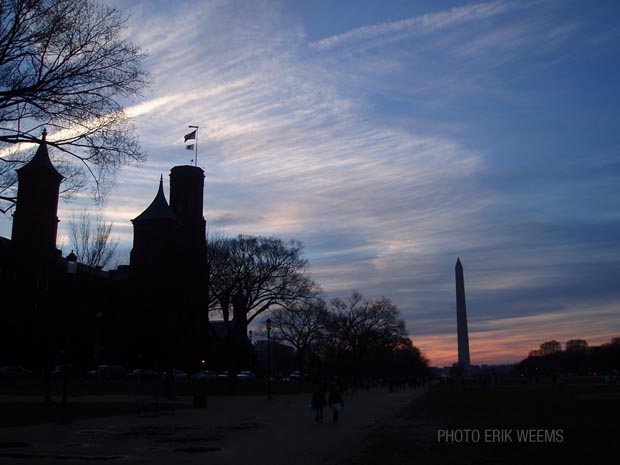 The "Castle" at the Smithsonian on the National Mall
---
Capitol Dome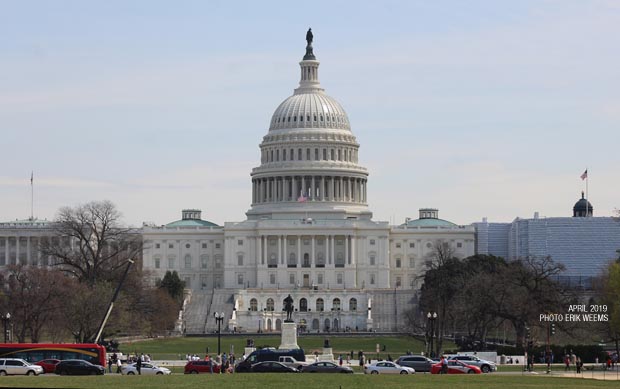 More Capitol Dome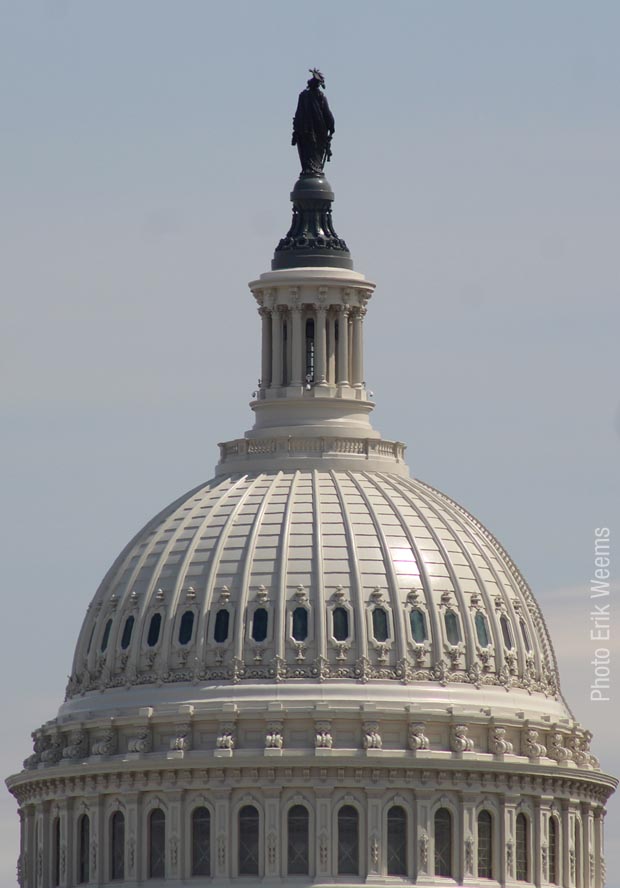 ---

---

---
Original page June 2019
---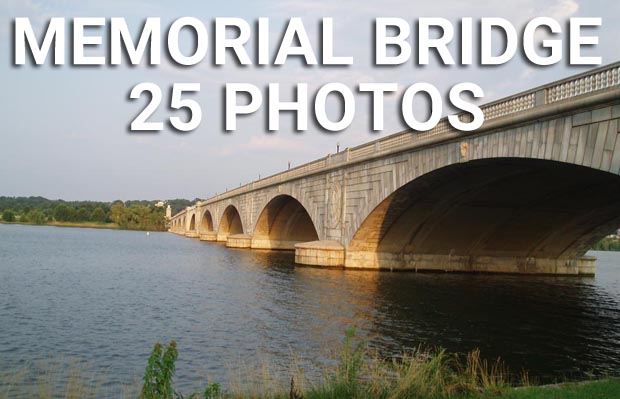 ---
---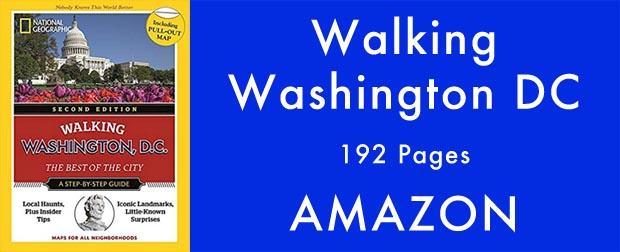 National Geographic Walking Washington – Amazon
---
Amazon Shopping Links
A History Lover's Guide to Washington, D.C.: Designed for Democracy (History & Guide)
Kids' Travel Guide - Washington, DC: The fun way to discover Washington, DC with special activities for kids, coloring pages, fun fact and more! (Kids' Travel Guide series) - Amazon