National Cathedral
3101 Wisconsin Ave NW, Washington, DC 20016
The highest point in DC is the National Cathedral which has spires reaching upward 301' feet, and with it being atop the 400' foot tall Mount St. Albans, the combined height of the two using the peak of the Gloria in Excelsis Tower makes it the highest point in the city.
The official designation of the cathedral is The Cathedral Church of Saint Peter and Saint Paul of the City and Diocese of Washington, an Episcopal Church, chartered in 1893.
The National Cathedral is the sixth largest in the world with 83,000 square feet, but only the second largest in the United States since the Basilica of the National Shrine of the Immaculate Conception at 400 Michigan Avenue is the largest.
The origin for the idea of an enormous church in Washington DC goes to Pierre Charles L'Enfant, the French-American engineer who designed the basic plan that converted a swampy area along the Potomac into the District of Columbia and the Capitol the United States. L'Enfant had included the idea of a large church "open to all" as a feature of the capitol. Designs for this didn't occur until much later, and a head-to-head contest between a design featuring a Renaissance style building versus a Gothic one by George Frederick Bodley, an English architect. The decision on the design was made by a single vote in the design committee that favored the Gothic.
In 1807, then President Theodore Roosevelt laid the cornerstone, and the building process began, lasting well into the 1990s, though it is often remarked the National Cathedral itself may never be finished as ongoing renovations, repairs and added sculpted works continue to be added.
Map of the National Cathedral
National Cathedral Schedule Webpage
---
---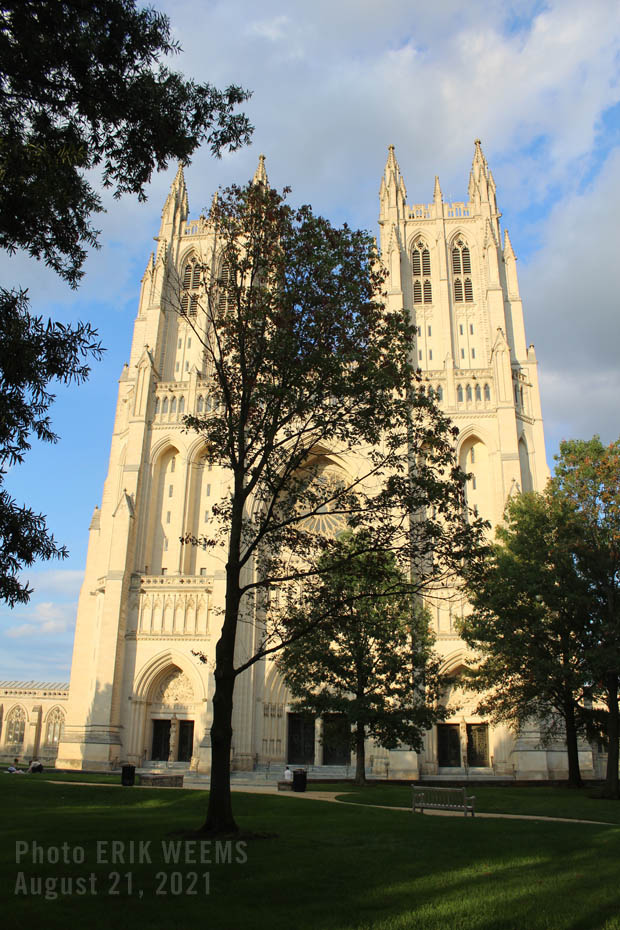 National Cathedral
---
---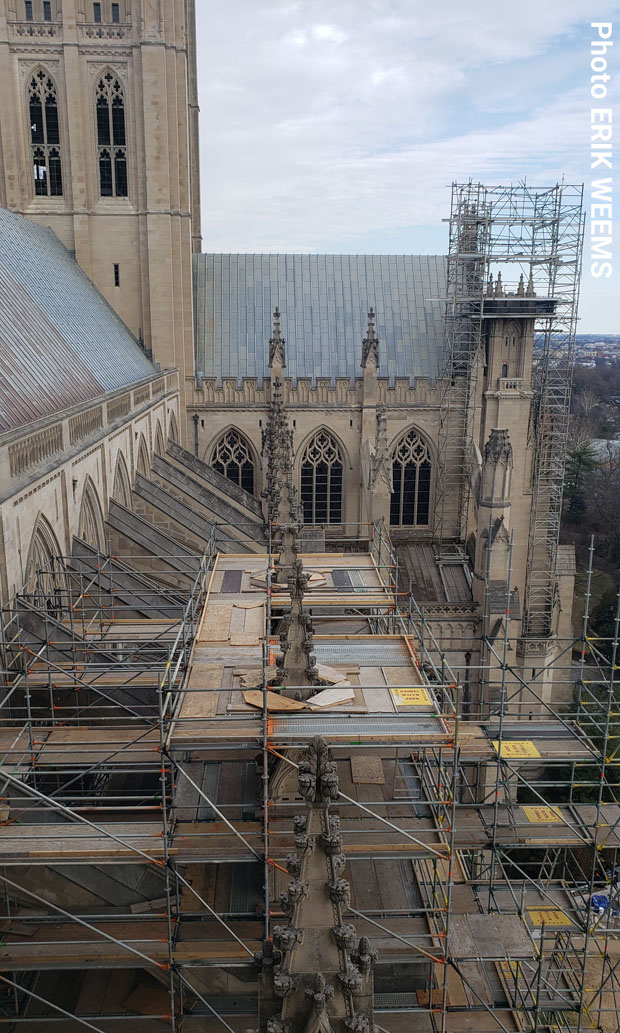 ---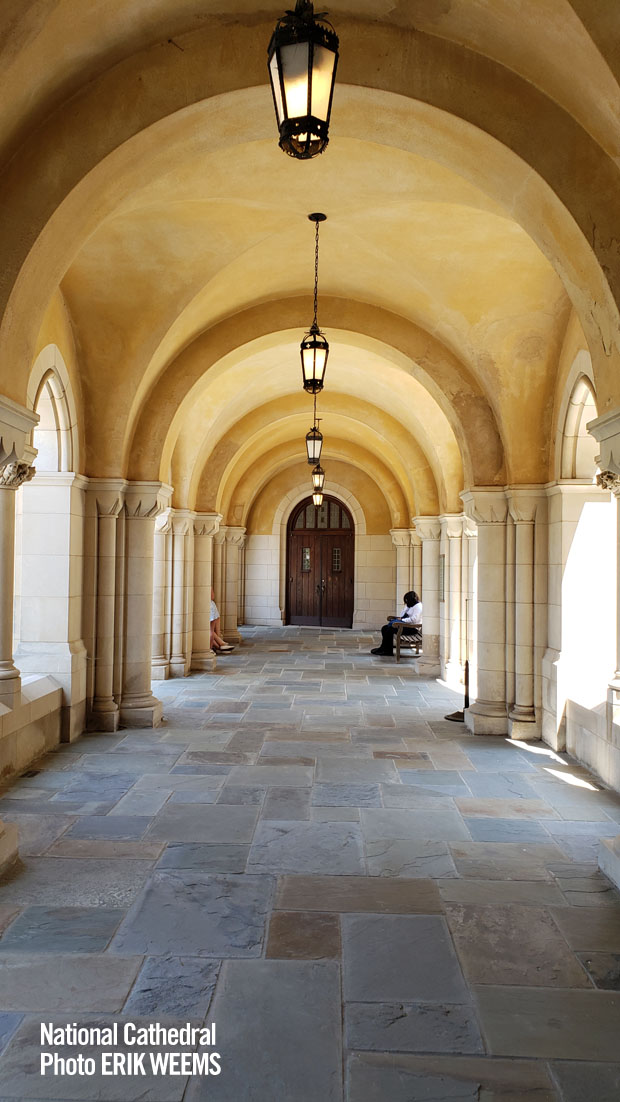 ---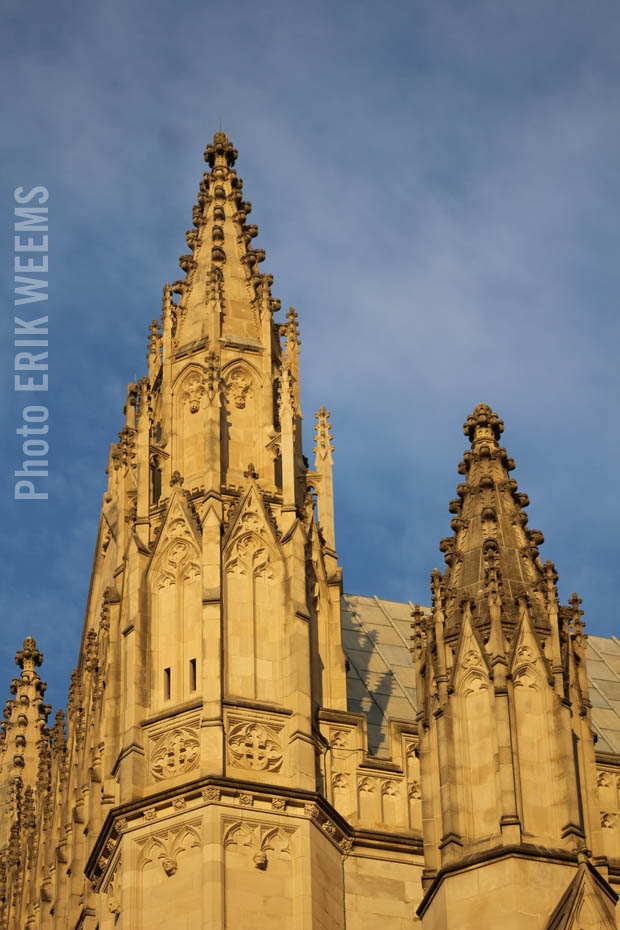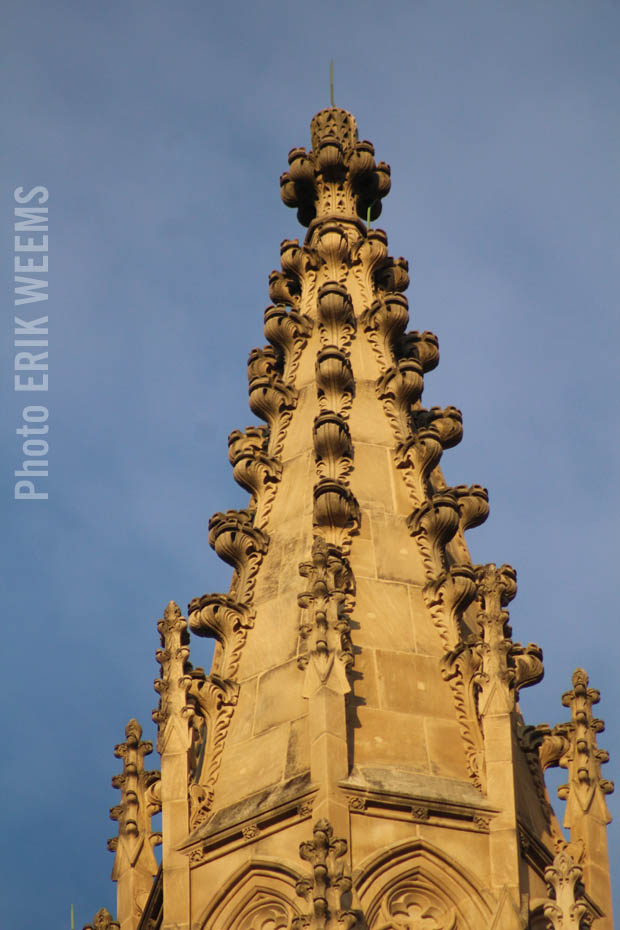 ---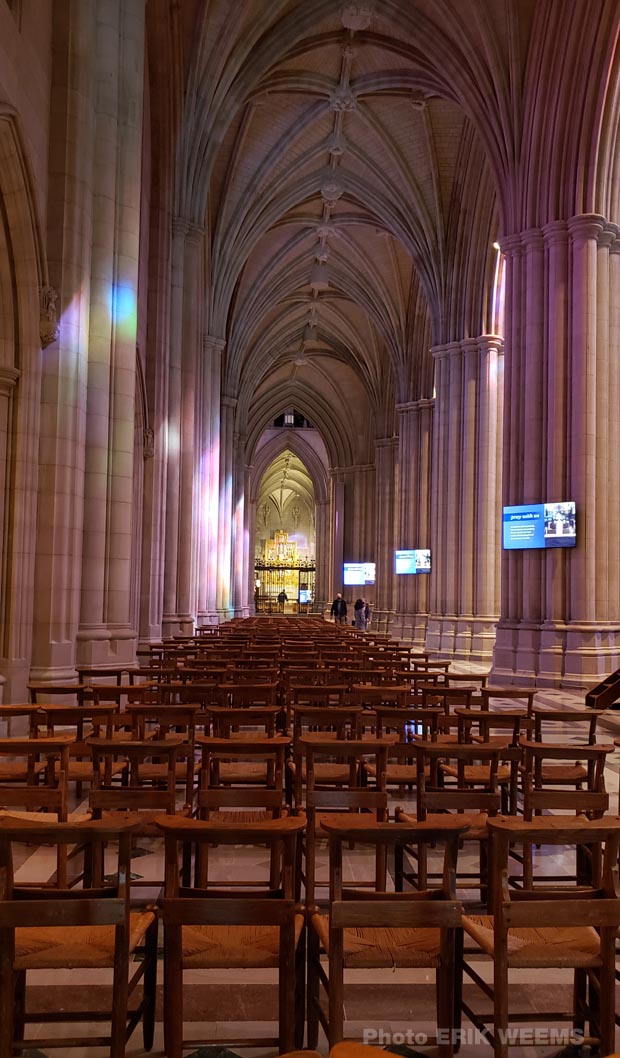 ---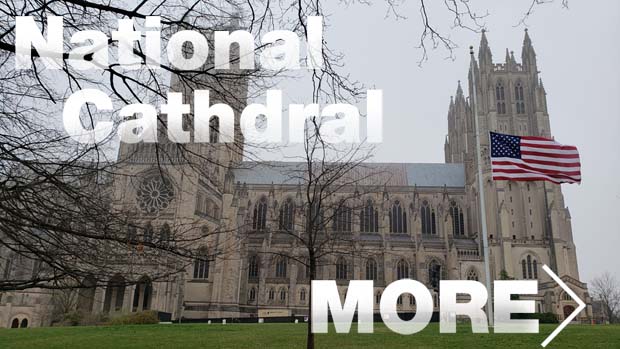 ---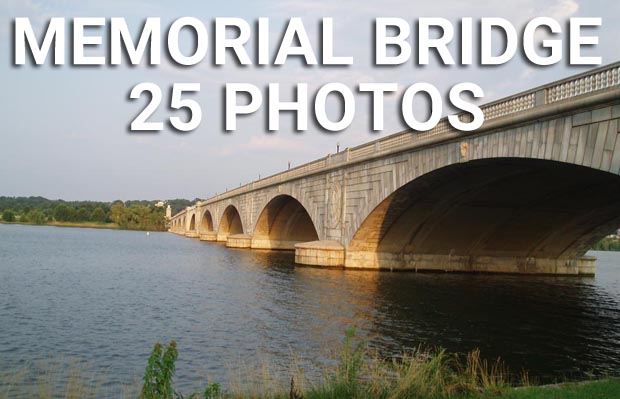 ---
---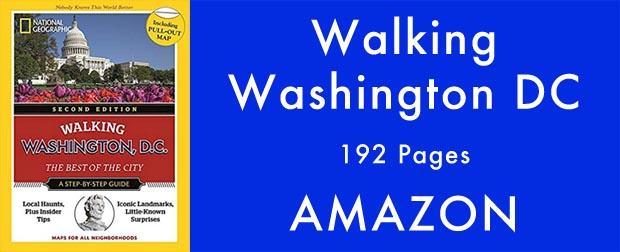 National Geographic Walking Washington – Amazon
---
Amazon Shopping Links
A History Lover's Guide to Washington, D.C.: Designed for Democracy (History & Guide)
Kids' Travel Guide - Washington, DC: The fun way to discover Washington, DC with special activities for kids, coloring pages, fun fact and more! (Kids' Travel Guide series) - Amazon
---
Original page September 29, 2021 | Updated December 7, 2021