Washington DC History
---
---
"This city was built on a swamp, what does that tell you?" - If you've paid any attention to Washington DC history, you've heard this kind of remark.
Originally, the area was occupied by a native tribe called the Nacotchtank, with the Patawomeck Powhatans and the Piscataway tribe nearby.
George Washington selected the site for the Capitol City as a way of striking a middle-ground between the Southern States and the Northern ones during the early burgeoning development of the federal government of the nascent country just beginning to be called The United States.
In books about DC (especially politically-oriented books) the emphasis is on the famous characters of the past, and on the (mostly temporary) celebrities of the political present. In TV shows and movies, DC seems like a place full of large government buildings and monuments, crowded up against each other as if the whole city is made of marble and granite. This makes it easily recognizeable to Americans, but actually these massive iconic shapes are only a relatively small space out of the entire city.
The reality is that Washington DC has a populace much like any other busy city,* with people who stay generation after generation, and despite the constant rebuilding of larger and more modern office buildings in the District's various business areas, the houses and residential areas continue to stay the same. The parks stay (relatively) the same, with the same trees going green in spring and losing their leaves in fall. The Potomac keeps wafting its watery travels alongside the banks of Fort Marcy, the Palisades, the Tidal Basin, Arlington, Daingerfield Island**, and Alexandria, on down to the Chesapeake Bay, just as it was before "DC" was an idea.
---
Celebrity Washington
"It started as a joke to treat official Washington as a celebrity culture," said Ana Marie Cox, who helped create the genre online by starting the web site Wonkette in 2004. "But it seems a lot of the irony has been lost and the joke has turned real." (Page 59, This Town, written by Mark Leibovich, published by Blue Rider Press, paperback edition, 2014.)
---
Footnotes
*That is, if Washington DC even "is" a city. New Yorkers move to the area to take advantage of the vibrant job market but I have heard them say "this isn't a city, it's just a large town. New York is a city."

**Daingerfield isn't really an island
---
Francis Scott Key Bridge - aka "Key Bridge"
Eisenhower Office Building - aka Old Executive Office Bldg
---
---
Original page Aug 2015 | Updated Dec 2017
---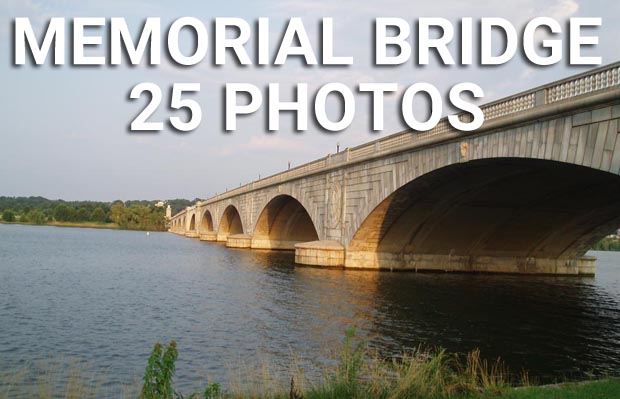 ---
---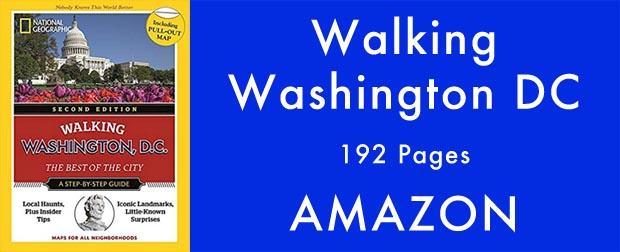 National Geographic Walking Washington – Amazon
---
Amazon Shopping Links
A History Lover's Guide to Washington, D.C.: Designed for Democracy (History & Guide)
Kids' Travel Guide - Washington, DC: The fun way to discover Washington, DC with special activities for kids, coloring pages, fun fact and more! (Kids' Travel Guide series) - Amazon