Web Cams in Washington DC
Live images of the Capitol
---
---
The nature of webcams is that they tend to go offline quit a bit. Refreshing a web cam later (sometimes) finds it back online.
Reagan National Airport Cam
WEBCAMS.COM - Looking to the West, Washington Monument off to the right hand side. Camera seems to be right next to North Capitol Street and K Street.
LOOKR - East Central DC pointed toward Capitol Hill from New Jersey Ave. and L Street. (This camera is also available here at weatherbug)
LOOKR - Southwest - Close shot of the Capitol Building from Independence Ave.
LOOKR - From across the Potomac aimed right at the Lincoln Memorial with the Washington Monument just past it, and the Capitol dome sticking up.
LOOKR - College Park, Maryland, looking down McKeldin Mall toward the University building, with DC in the distance on the right, and Bowie, MD, directly to the West.
LOOKR - College Park again, situated at Stadium and Paint Branch Dr.
Shauntanner Cam - Looking right at the Lincoln Memorial with DC behind.
EarthCAM - National Mall - you can see the Washington Monument with the African-American Museum on the right, and the Lincoln memorial off in the distance.
EarthTV - Aimed right at the Capitol Dome without much else in the frame.
Weatherbug - Looking across the Lincoln Memorial toward the skyline of Arlington
Weatherbug - WTOP Radio location in Friendship Heights, DC.
WJLA ABC channel 7 - From the WJLA building
WJLA Tower - Camera angle varies - sometimes pointed down Wisconsin Ave toward the National Cathedral with Georgetown and the Potomac in the distance, other times the angle takes in the Washington Monument (on the left) and the National Cathedral (on the right) with DC and Potomac River spread out in between. Other angles include looking at the huge Mt. Reno WTOP radio tower (built 1954) at the crossings of 40th SW, Wisconsin, Brandywine and Chesapeake, with Friendship Heights in background.
Pentagon - Looking at 395 and intersection with Washington Blvd., and the Fashion Center.
Torpedo Factory - Looking out at the Potomac with DC on the other side.
Washington Monument Cam - looking right down the reflecting pool at the Lincoln Memorial and the Potomac / Tidal Basin.
Martin Luther King Memorial statue - cam pointed at the memorial.
McKinley Technology High School - Hall of Science, T Street and North Capitol.
NBC Channel 4 - Variety of cameraas, for example Key Bridge Web Cam
Panoramic view over Potomac - can move camera to view Thomas Jefferson memorial northward, or southward down the Potomac
DC Street View - Downtown
---
---
Reagan National Airport Cam - Closer
More Area Web Cams
National Zoo webcams - they list four sets of cams for the exhibits of Giant Panda, Naked Mole-rat, Lion Cam, and Elephant Cam.
Montgomery County Traffic Cams - - dozens and dozens of street cams on the Montgomery County Dept. Transportation system
Congressional Country Club in the town of Potomac, MD
Army - Navy Country Club - Fairfax Virginia
Tysons Corner - from atop the Hyatt Regency
---
Original page January 2019
---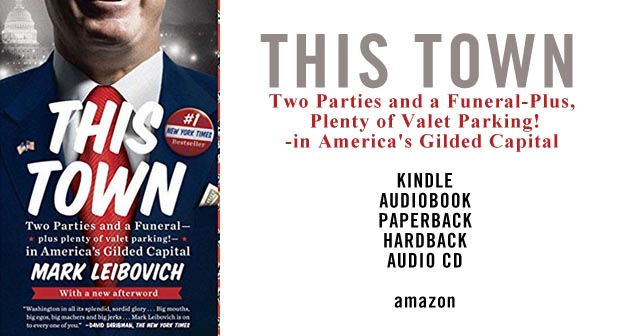 This Town: Two Parties and a Funeral-Plus, Plenty of Valet Parking!-in America's Gilded Capital - AMAZON
---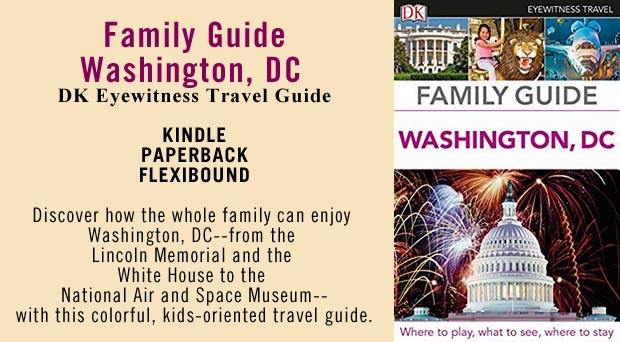 Family Guide Washington, DC (DK Eyewitness Travel Guide)
---
15 Years A Deplorable - A White House Memoir - 2019 Book
---
---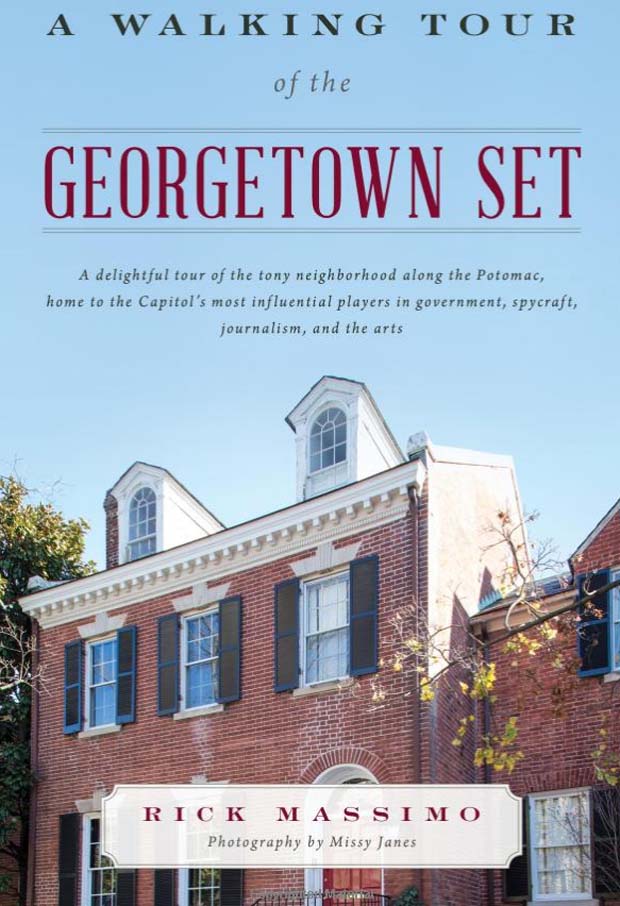 A Walking Tour of the Georgetown Set
---
Photos by Erik Weems - Weems' web site
---