The World of Washington DC
Images and info of DC, past and Present
---
1998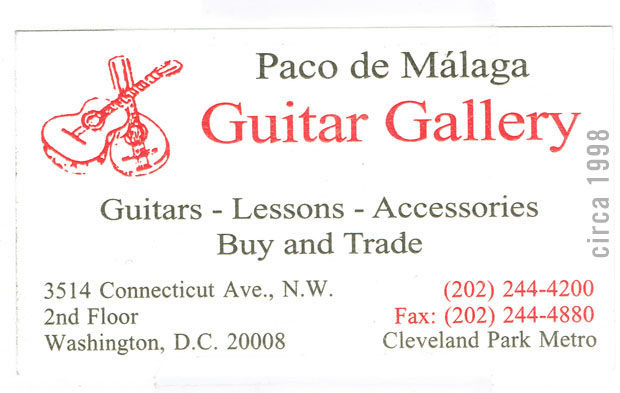 Paco de Málaga Guitar Gallery - Cleveland Park
---
The Guitar Shop
Established 1922 Sophocles Papas
1216 Connecticut Avenue, N.W.
---
1962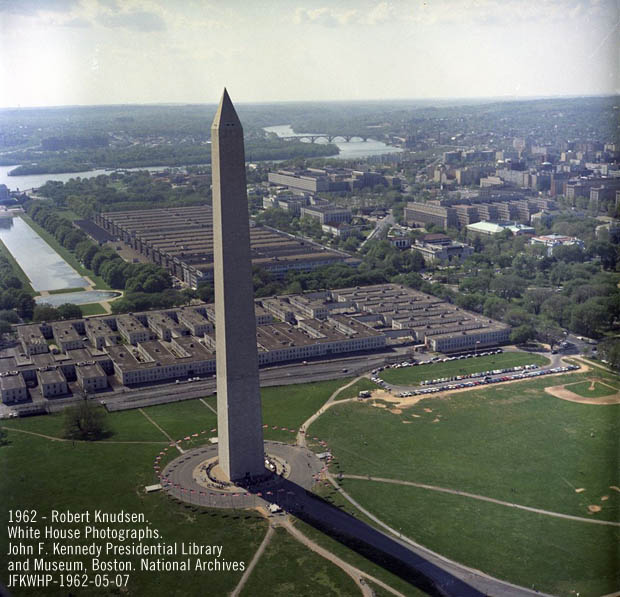 1962 - Robert Knudsen. White House Photographs. John F. Kennedy Presidential Library and Museum, Boston. National Archives JFKWHP-1962-05-07
---
---
1937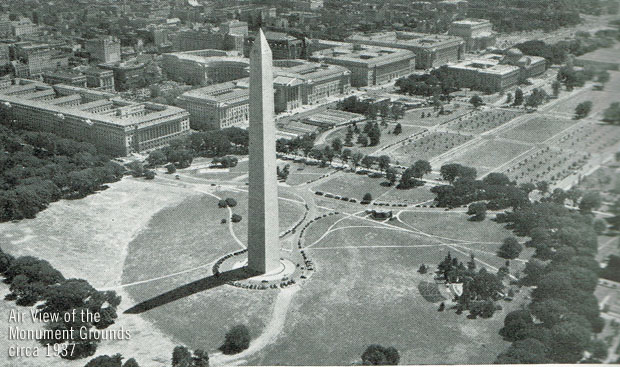 Air view of Washington DC 1937
---
1999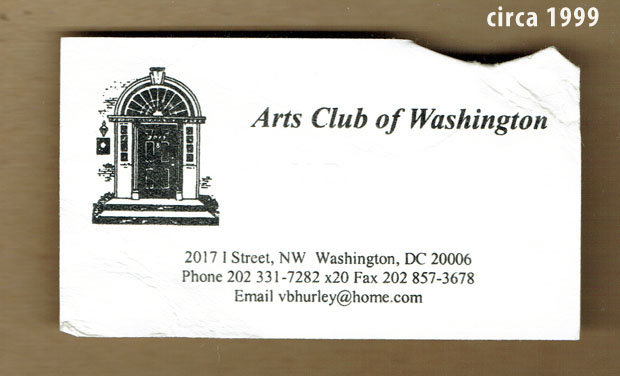 Arts Club of Washington DC - circa 1999 – business card
---
1999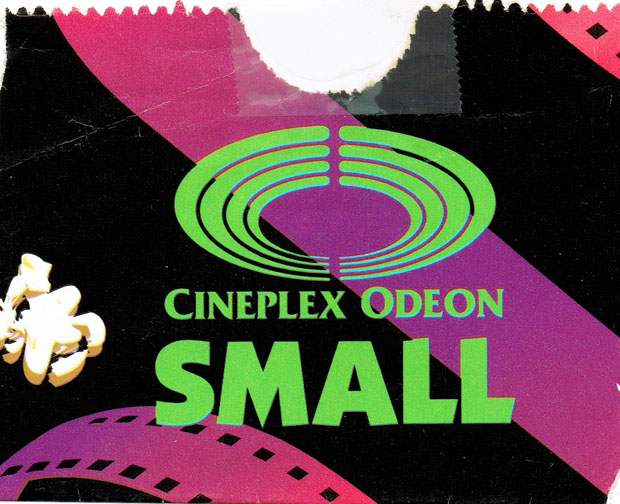 Cineplex Odeon Dupont Circle Movie Theater
---
2000
Fotoimage 1 Hour - Washington DC, 2001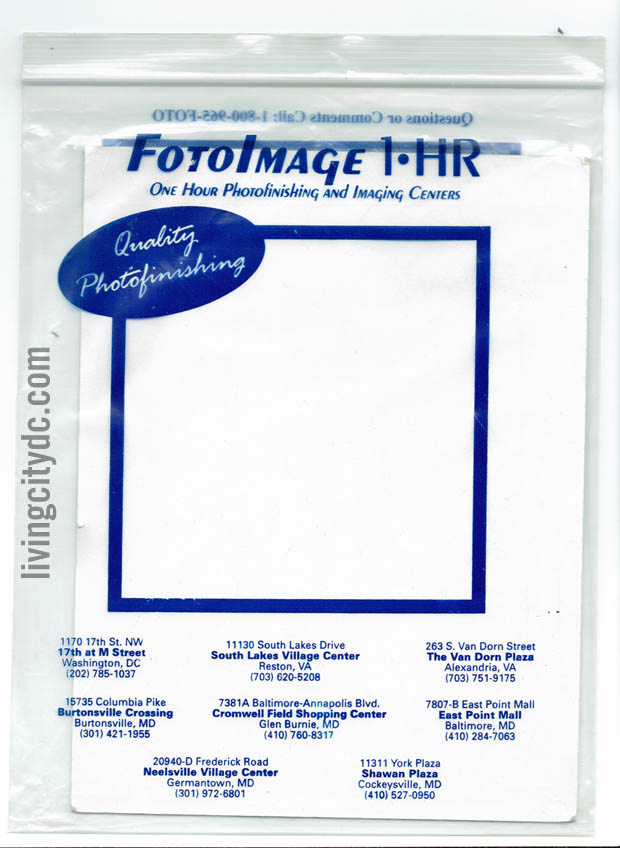 ---
1937
Georgetown Map 1937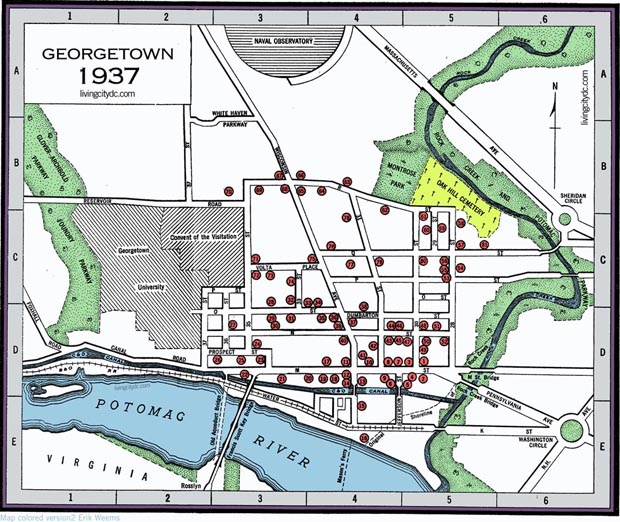 With 81 Points of Interest marked
---
1998
Diamond Cab Co., Washington DC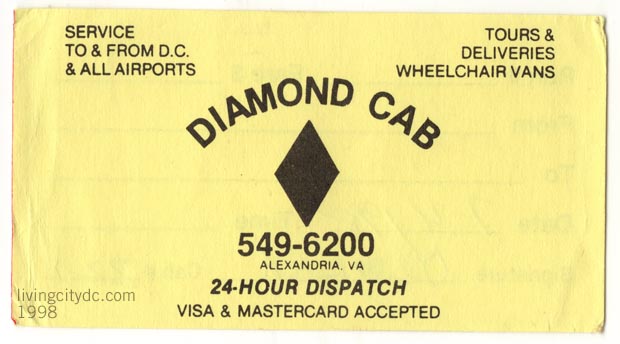 I worked as a messenger in Washington DC in the 1980s, and hopping in and out of cabs (and the metro train) was a constant, ubiquitous activity. If you rode cabs enough you would get to know, in a small way, certain drivers, because you'd remember them and they'd remember you. Cab drivers who have interesting stories, opinions, and lifes, is probably only matched by the much smaller coterie of limo drivers who have served in Washington DC over the many decades of transporting the important (or those who need to look important) passengers of the District. They too have very interesting stories.
---
1983, Fromex on Connecticut Ave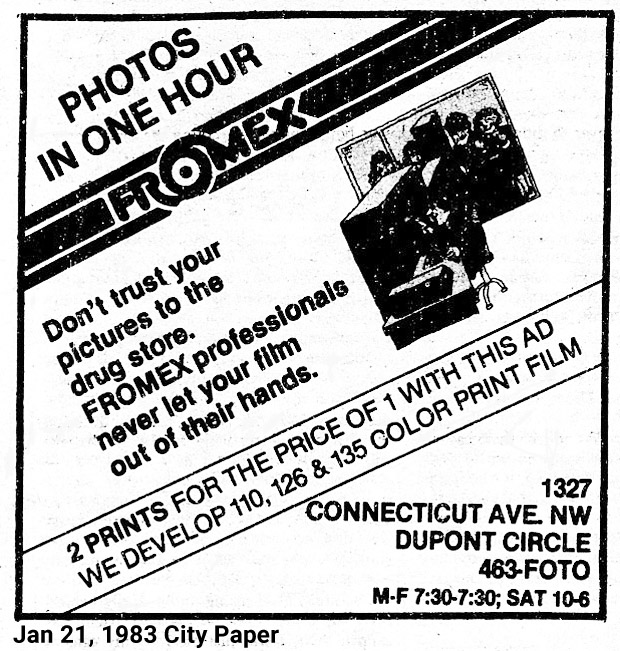 ---
Related:
Washington DC Bookshops past and present
Receipts of Washington DC - 1998 businesses of the District
---
---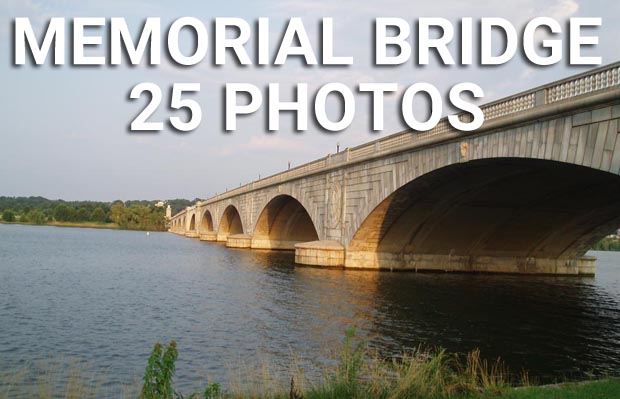 ---
---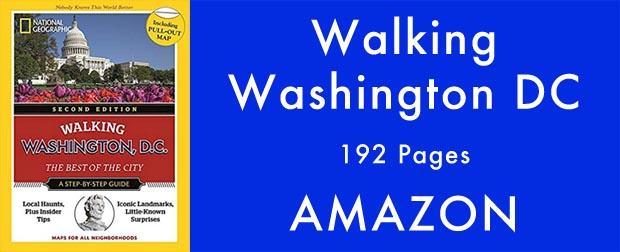 National Geographic Walking Washington – Amazon
---
Amazon Shopping Links
A History Lover's Guide to Washington, D.C.: Designed for Democracy (History & Guide)
Kids' Travel Guide - Washington, DC: The fun way to discover Washington, DC with special activities for kids, coloring pages, fun fact and more! (Kids' Travel Guide series) - Amazon
---
Original page 2019 | Updated May 14, 2021