Arts of War
Memorial Bridge Gold Sculptures
These bronze, gold statues are at Lincoln Memorial Circle. Originally commissioned in 1929 they were not actually cast until 1950.
Erected in 1951, The Arts of War ("Valor" and "Sacrifice") were created by Leo Friedlander. The Arts of Peace ("Music and Harvest" and "Aspiration and Literature") were sculpted by James Earle Fraser.
The sculptures are classified as Art Deco and Neoclassical. The group of sculptures are intended to mark the entrance to Rock Creek and Potomac Parkway, along with Memorial Bridge itself.
The East and West Potomac Parks Historic District, which includes The Arts of War and The Arts of Peace, were added to the National Register of Historic Places in 1973. The sculptures themselves were renovated and repaired in 1974.
Sculpture War and Peace location map
The Arts of War and The Arts of Peace
---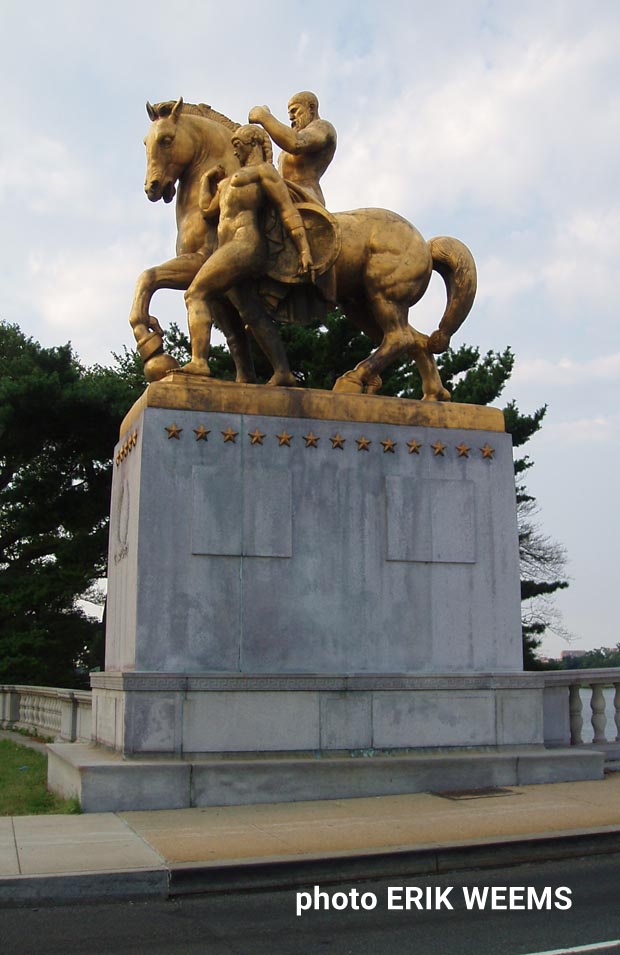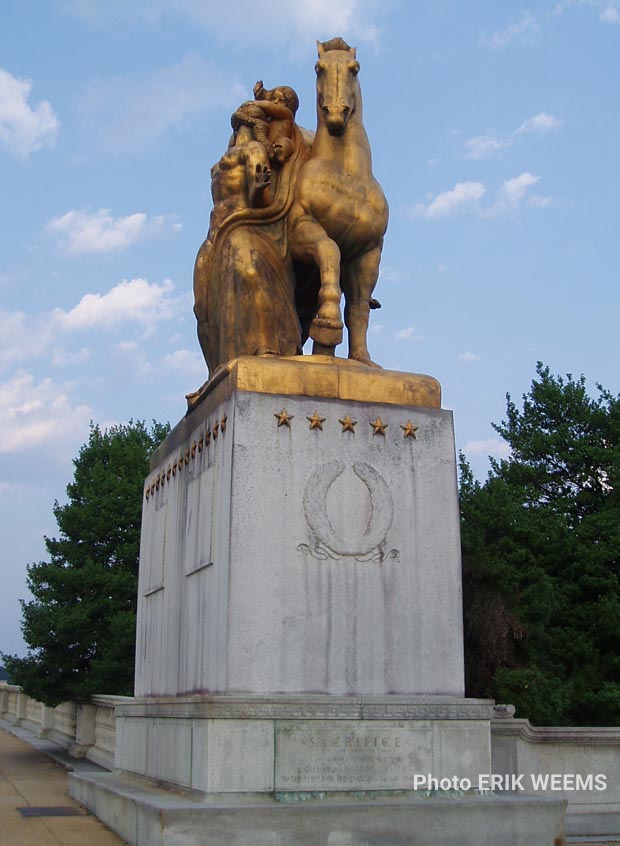 ---
---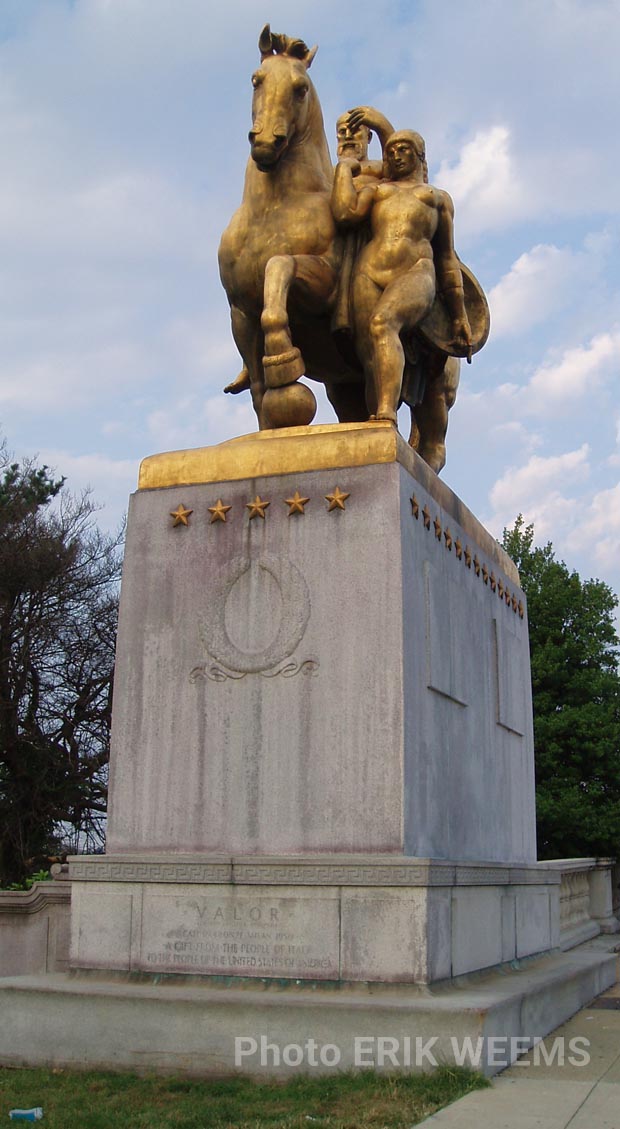 Valor
---
---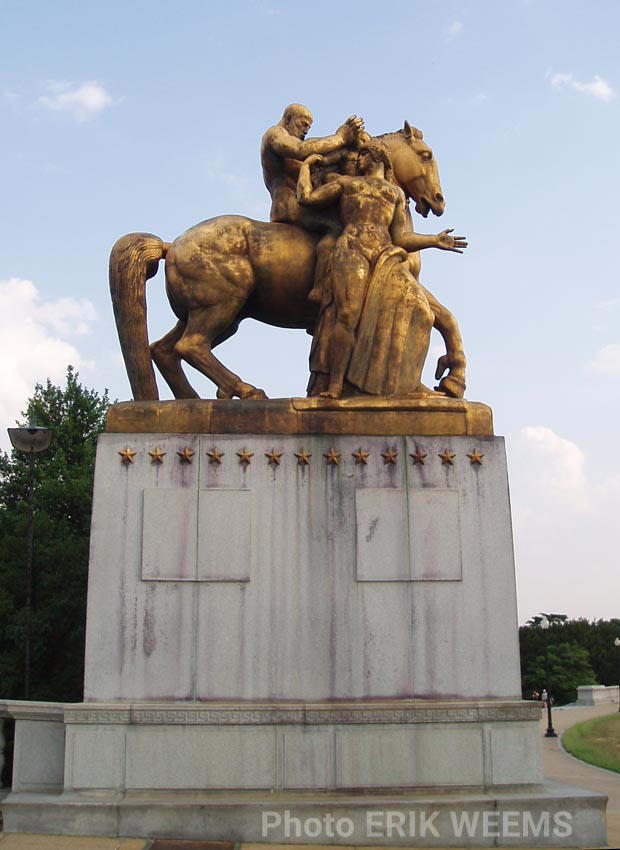 ---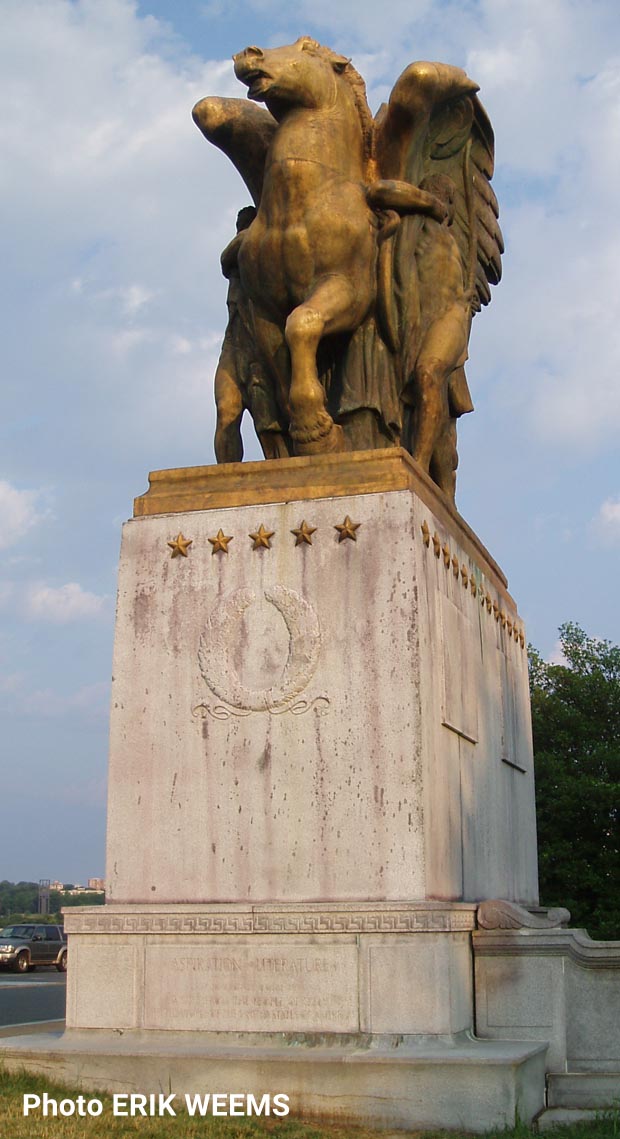 Aspiration and Literature
---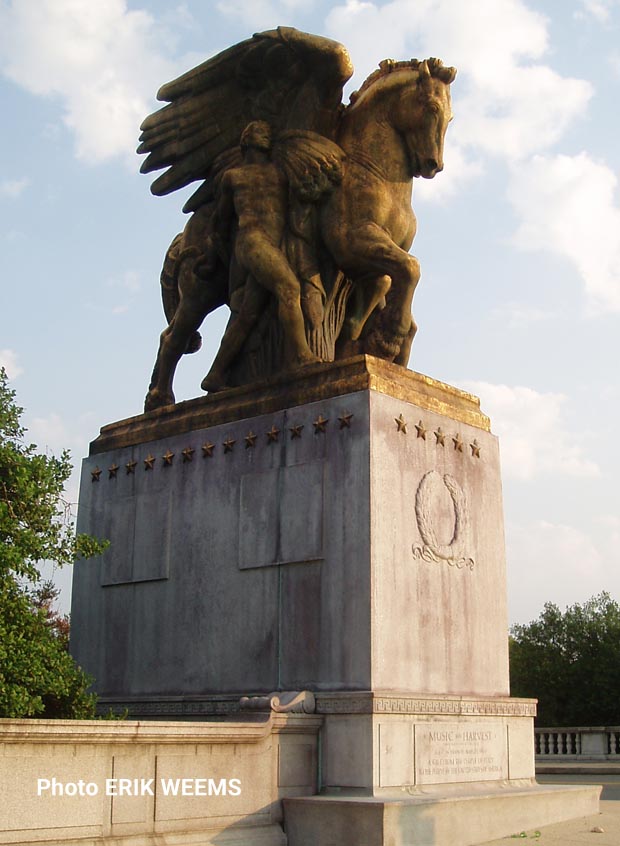 Music and Harvest
---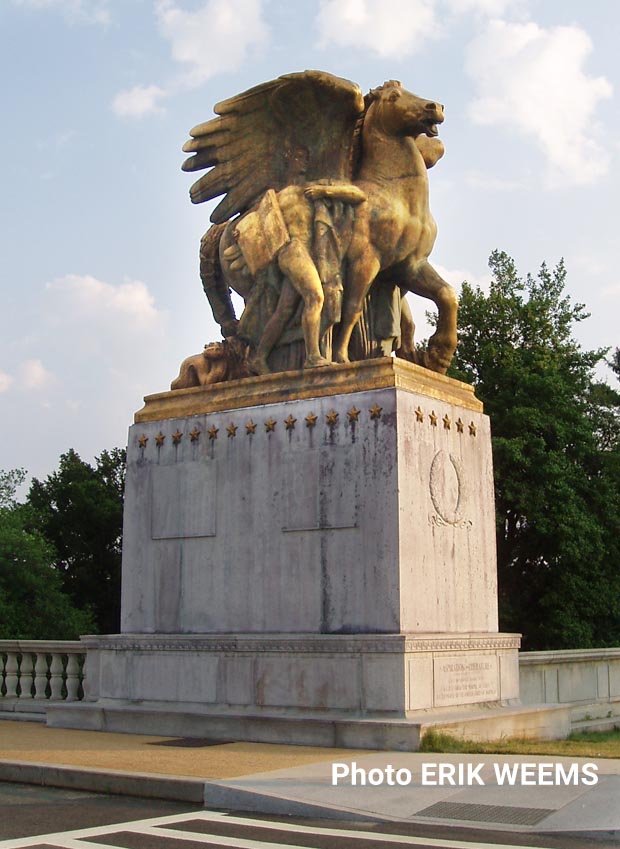 ---
Original page November 26, 2020
---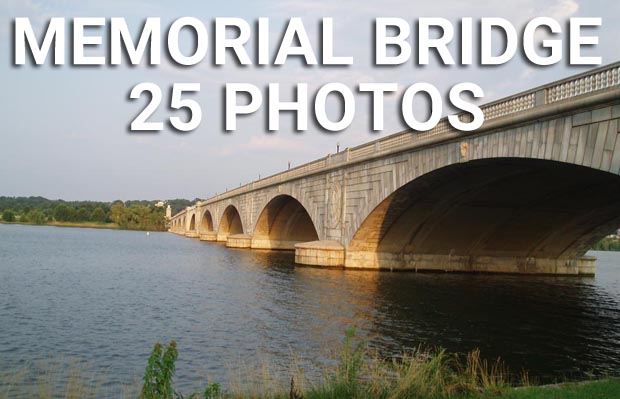 ---
---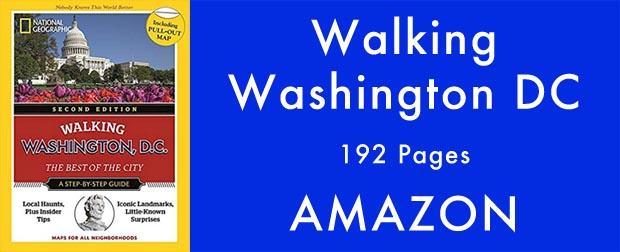 National Geographic Walking Washington – Amazon
---
Amazon Shopping Links
A History Lover's Guide to Washington, D.C.: Designed for Democracy (History & Guide)
Kids' Travel Guide - Washington, DC: The fun way to discover Washington, DC with special activities for kids, coloring pages, fun fact and more! (Kids' Travel Guide series) - Amazon