Theodore Roosevelt Island
History
The island was originally known as Analostan Island where a hand-pulled chain ferry ("Mason's Ferry") connected the capitol city on one side of the Potomac River to the island on the other side. Passengers disembarked there and then used a wooden walkway to continue on to the Virginia shore.
The name of the island has historically been listed as not only "Analostan," but also "Mason' Island" for it was once owned by Founding Father George Mason. In 1780 it had a home built upon it by George Mason's son John Mason.
Some of the other names associated with the island in history are: Anacostan, Barbados, Mason's, My Lord's, but most often Analostan.
In 1931 the island was renamed "Theodore Roosevelt" by the Roosevelt Memorial Association to commemorate the 26th president of the United States. It was opened to the public in 1936 after CCC Civilian Conservation Corps workers had drained parts of the thick swamps, prepared the shoreline for foot access and built paths and walkways.
There is abundant bird life on the island, and the author of this website has personally seen deer there.
Access
There is no automobile traffic on the island and it is accessible only by boat or from the Virginia side footbridge where there is a small parking lot alongside the George Washington Parkway. This island is situated on the Potomac River between Key Bridge and Roosevelt Bridge.
The size of the island has been recorded at various times as 75 acres, 88 acres, and 89 acres.
Theodore Roosevelt Island is listed as the only memorial to the 26th president of the United States in Washington DC.  
---
Map of Theodore Roosevelt Island
---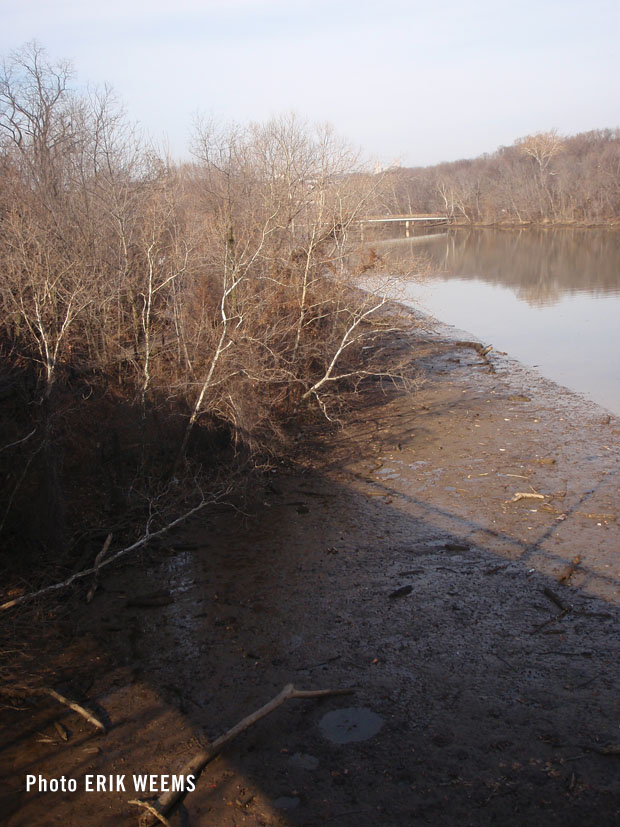 Roosevelt Island and Potomac River mud
---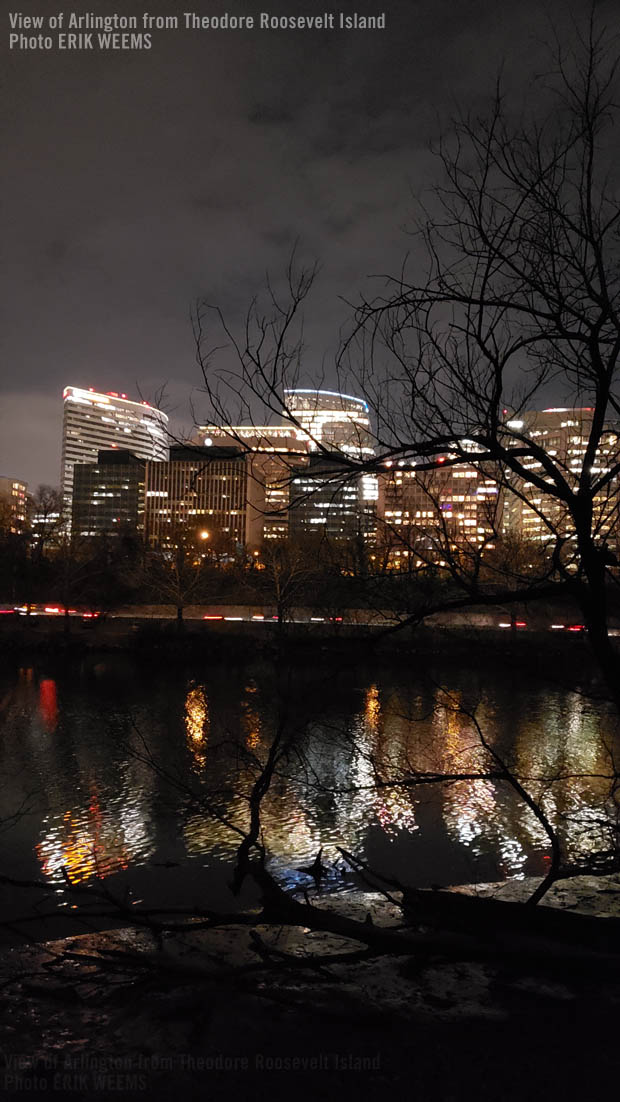 Night view of Arlington business buildings from Theodore Roosevelt Island
---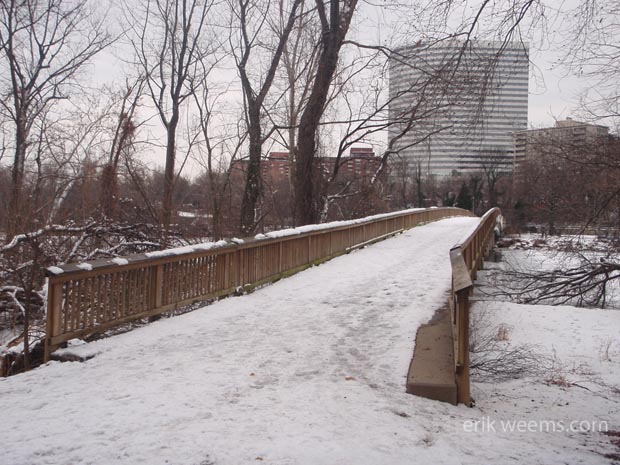 Walking bridge from the island back toward Arlington, Virginia
---
Looking to Arlington from Roosevelt Island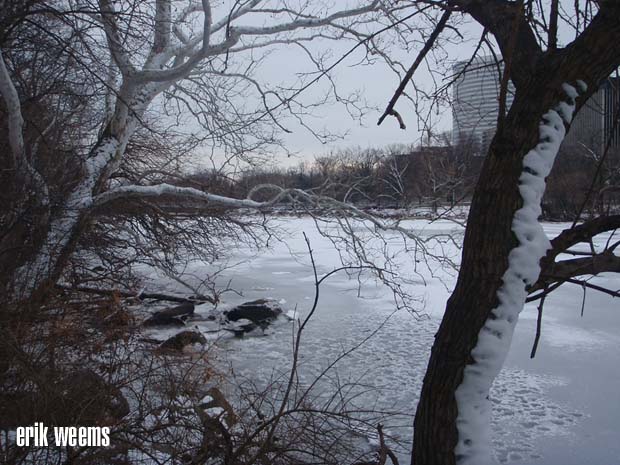 Snow on the Potomac and Arlington viewed from Roosevelt Island
---
---
View toward Key Bridge and Georgetown University from Theodore Roosevelt Island
---
---
On the island, air traffic is a constant reminder that Reagan National airport is just a little further down the Potomac.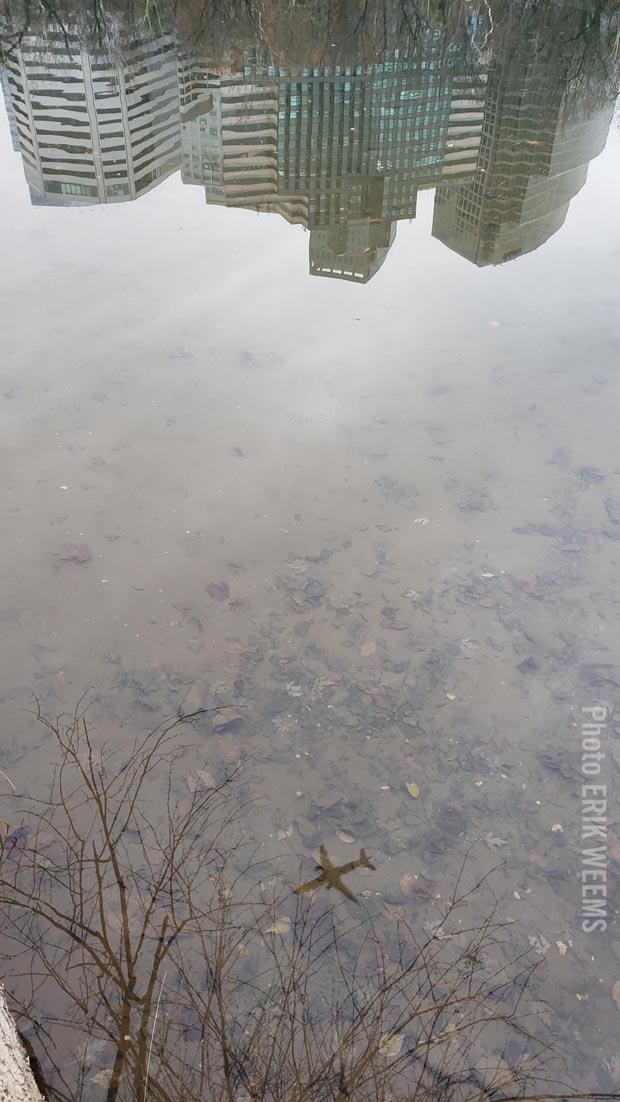 Reflections of air traffic in the water of the Potomac River at Roosevelt Island
---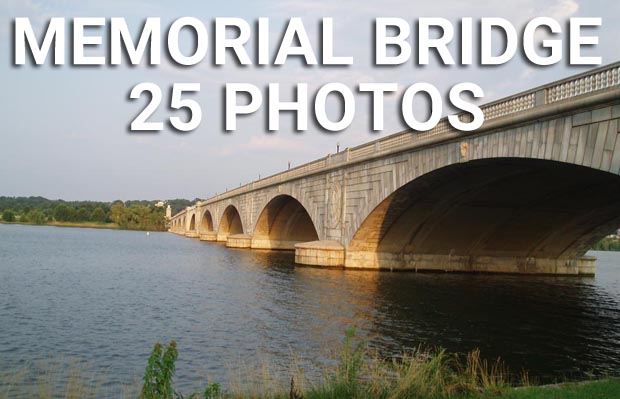 ---
---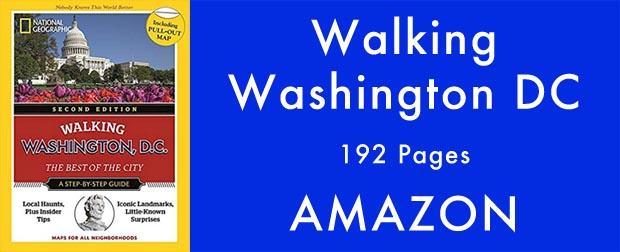 National Geographic Walking Washington – Amazon
---
Amazon Shopping Links
A History Lover's Guide to Washington, D.C.: Designed for Democracy (History & Guide)
Kids' Travel Guide - Washington, DC: The fun way to discover Washington, DC with special activities for kids, coloring pages, fun fact and more! (Kids' Travel Guide series) - Amazon
---
Original page November 13, 2020 | Updated September 23, 2022